This year's edition of Lagos Leather Fair — LLF Digital — will comprise a dynamic array of conversations and masterclasses on a range of topics targeted at creatives, business owners and keen up-and-comers alike.

From brand storytelling and sustainability to product development and intellectual property, amongst other topics, all conversations (held via Zoom) will be centred on the creative, fashion and leather industries, and will be delivered by industry experts and thought leaders, from Paris to South Africa to New York to Tanzania.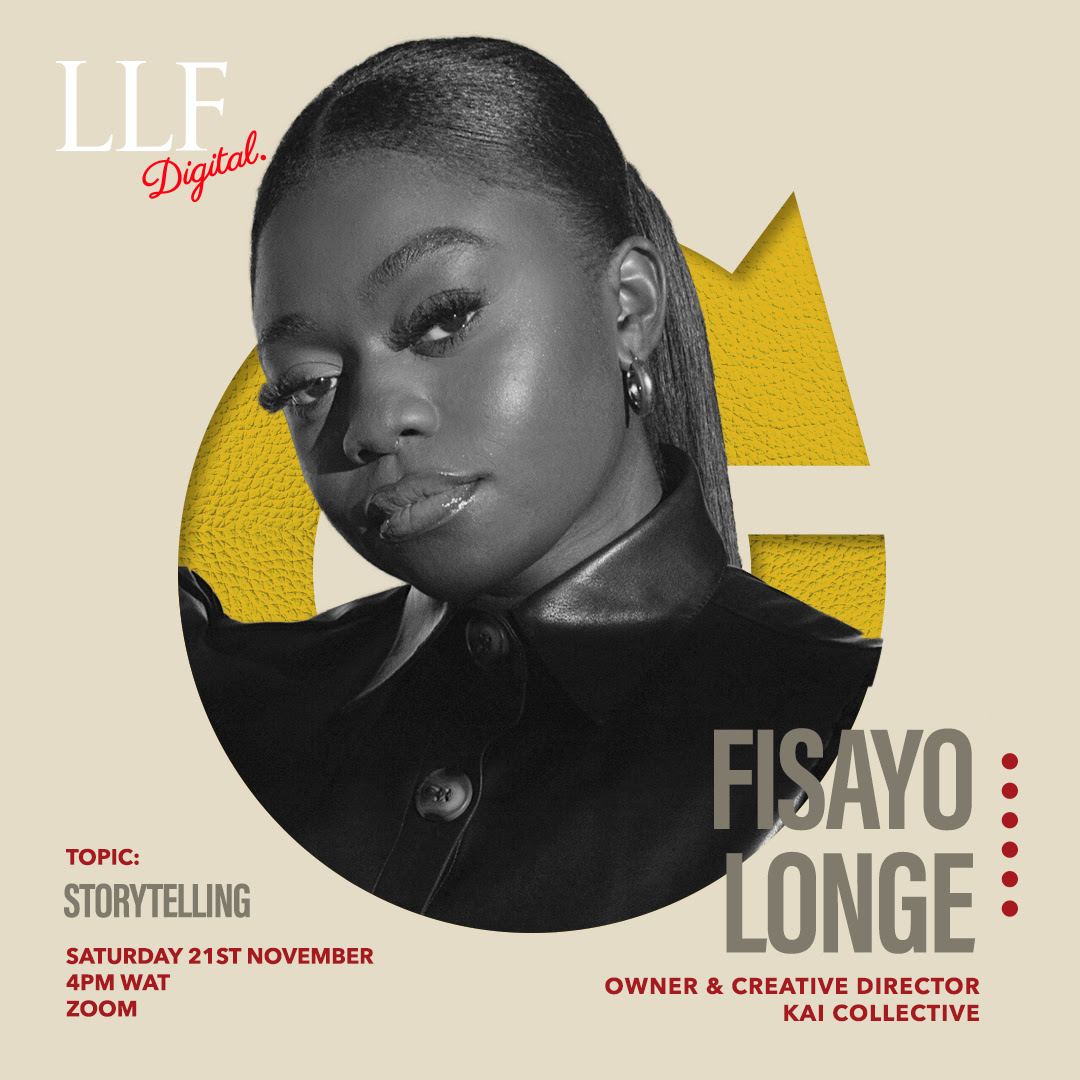 The conversations kick off with a panel discussion titled Straight Talk: Where is the Leather Industry Headed? (19th November, 12 noon WAT). The discussion brings together representatives from the Bank of Industry (one sponsor of LLF Digital) — Toyin Adeniji, Executive Director, Micro Enterprises; and the Nigerian Economic Summit Group  —  Wilson Erumebor, a senior economist; as well as Adeyinka Abimbola, a Value Chain Advisor at the Nigeria Competitiveness project (NICOP), and the Founder of the Lagos Leather Fair and Creative Director of Femi Handbags, Femi Olayebi. These speakers will collectively assess the state of the Nigerian leather industry today, and the steps required to get it to a point at which it begins to fully realise its potential as the country's next gold mine.
Subsequent conversations will cover the art of Finding a Balance between Creativity and Sustainability (20th November, 12 noon WAT), with individuals such as the Executive Director of Fate Foundation, Adenike Adeyemi; CEO and Co-Founder of Acosphere Ltd, Gilles Acogny; and the CEO/Creative Director of Lanre DaSilva Ajayi Couture, Lanre DaSilva. Other conversations will explore the art of brand storytelling and the tools required to Stand Out in a Crowded Space (21st November, 4pm WAT), with Alheri Egor-Egbe, Account Strategist at Google; Papa Omotayo, Founder of A Whitespace Creative Agency; Daniel Obasi, Creative Director at Daniel Obasi; and Damilola Odufuwa, Founder of Whine & Wine, and Head of PR for Africa at Binance.In better articulating the narrative that platforms like Lagos Leather Fair seek to redefine, Laduma Ngxokolo, Founder of Maxhosa Africa; Giovanni Romano, Founder of Ithaki Paris; and Nelly Wandji, Brand and Retail Consultant at Nelly Wandji, Paris discuss the paths and tacks needed to Break the Made-in-Africa Stereotype (21st November, 12 noon WAT).

More practical masterclass sessions which will air live on YouTube will include The Fundamentals of Product Design and Development (20th November, 7pm WAT) with Prof. Yvonne Watson, Associate Professor & Director of Academic Affairs at the Parsons School of Design, New York and Lani Adeoye, the CEO of Studio-Lani. Anita Aisha Ugah, Founder of Nichole by Haguanna will teach The Art of Colouring Leather (19th November, 4pm WAT); Otejiri Ejumabone, Founder of Hanker+Reech, will take viewers on a journey through Hand-stitching to Perfection (20th November, 2pm WAT); and Baboa Tachie-Menson will discuss and practically illustrate the confluence between Fashion and Technology (19th November, 2pm WAT).The unprecedented state of our global environment this year has brought about an array of learnings which will drive the survival, long-term sustainability and development of our businesses. This year's conversations at LLF Digital will close off with a review of Lessons From The Pandemic (22nd November, 2pm WAT) by Adenike Ogunlesi, Founder & Chief Responsibility Officer of Ruff 'n' Tumble;  Paul Okeugo, Founding Partner and COO of Chocolate City group; and Tokunboh George-Taylor, Managing Director of Hill+Knowlton Strategies Nigeria. These sessions promise to be a treasure trove of insights, new knowledge and solid seeds for the growth and development of individuals, businesses, and brands, in and out of the Nigerian Leather Industry.Register HereHurry to click the Register button if you're yet to and save yourself a seat!